Hello WACRA members. We hope thus far 2017 was a year of good fortune for each of you.

2017 has been a busy year for your WACRA board. Mergers, acquisitions, reorganizations, changes in senior leadership are familiar to all of you and common in the airline industry.

We are a little more than two months away from what is slated to be our best WACRA conference yet. For those of you that have been hoping to see another event in the US, We are thrilled to have our conference at the historic Del Coronado Hotel right on the world-famous beaches of sunny San Diego, California.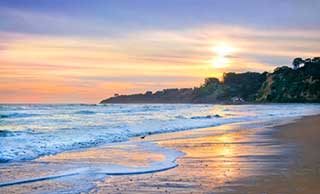 In most years, San Diego averages a daily maximum temperature for October that's between 70 and 75 degrees Fahrenheit (21 to 24 degrees Celsius). The minimum temperature usually falls between 59 and 62 °F (15 to 17 °C). The days at San Diego cool more during October.

Whether you are looking to spend time at the beach, an amusement park, the world-renowned San Diego Zoo, shopping or simply trying to EXPLORE SAN DIEGO, you can find whatever your heart desires.

While feedback each year suggests good reviews of previous presentations, we are confident this year should be one of the strongest line-ups yet! VIEW CONFERENCE AGENDA

This year's speakers include:
Christopher Elliott - award winning journalist, writer and author
Patricia Fripp - professional speaker and speech coach
Jeff Butler -VP Alaska Airlines / Virgin America
Jim Davis - VP Delta Air Lines.
Leslie O'Flahavan - How to develop your team's writing skills.
Presentations from four of the largest six airlines in the US
...and much, much more!
To make this event more affordable, WACRA has waived the annual dues for 2017 for attendees of this year's annual conference.  There are two pricing options for this year's back-to-back event with SOCAP. We have partnered with SOCAP this year to extend the options you will have for networking and learning from other professionals all in the Customer Relations' space with some of the most recognizable brands around the globe. This event promises to be an unforgettable one.

On behalf of the entire Board, we would like to remind you to bring your sun tan lotion, sunglasses, and we will be seeing you soon in San Diego

Kavita Sharma Al Jassim
WACRA Chairman, Gulf Air